Aerial views of any city — whether from a skyscraper observatory or an overflying airplane — are thrilling. But Chicago, as a prairie city, provides vistas that enable you to see for miles and miles and miles and miles. The following are photos I had the pleasure to take of the lakefront, from downtown to suburban Evanston, during a flight out of Midway Airport, and shots from visits to the observation decks atop Willis (formerly Sears) Tower and the John Hancock Tower.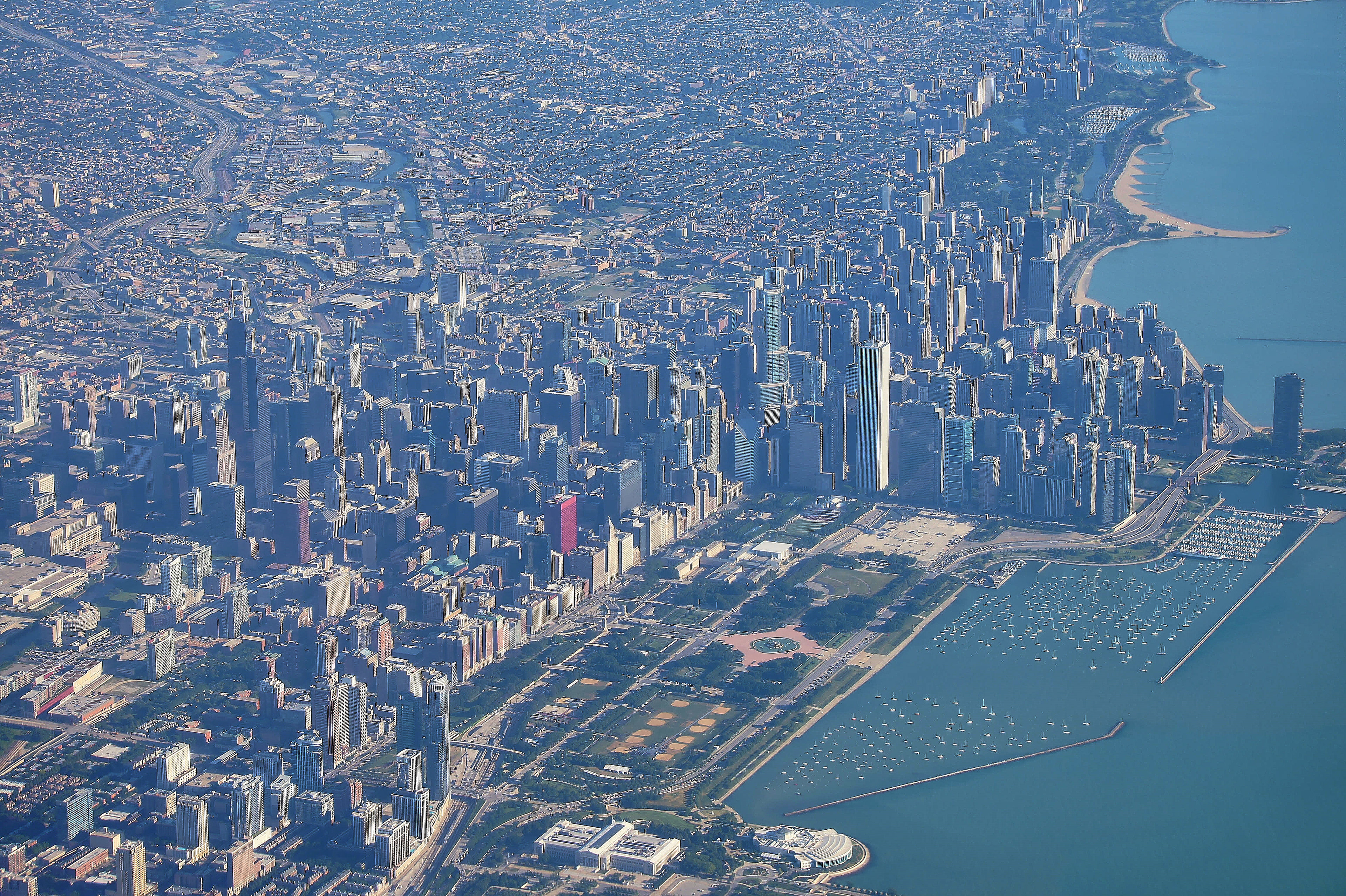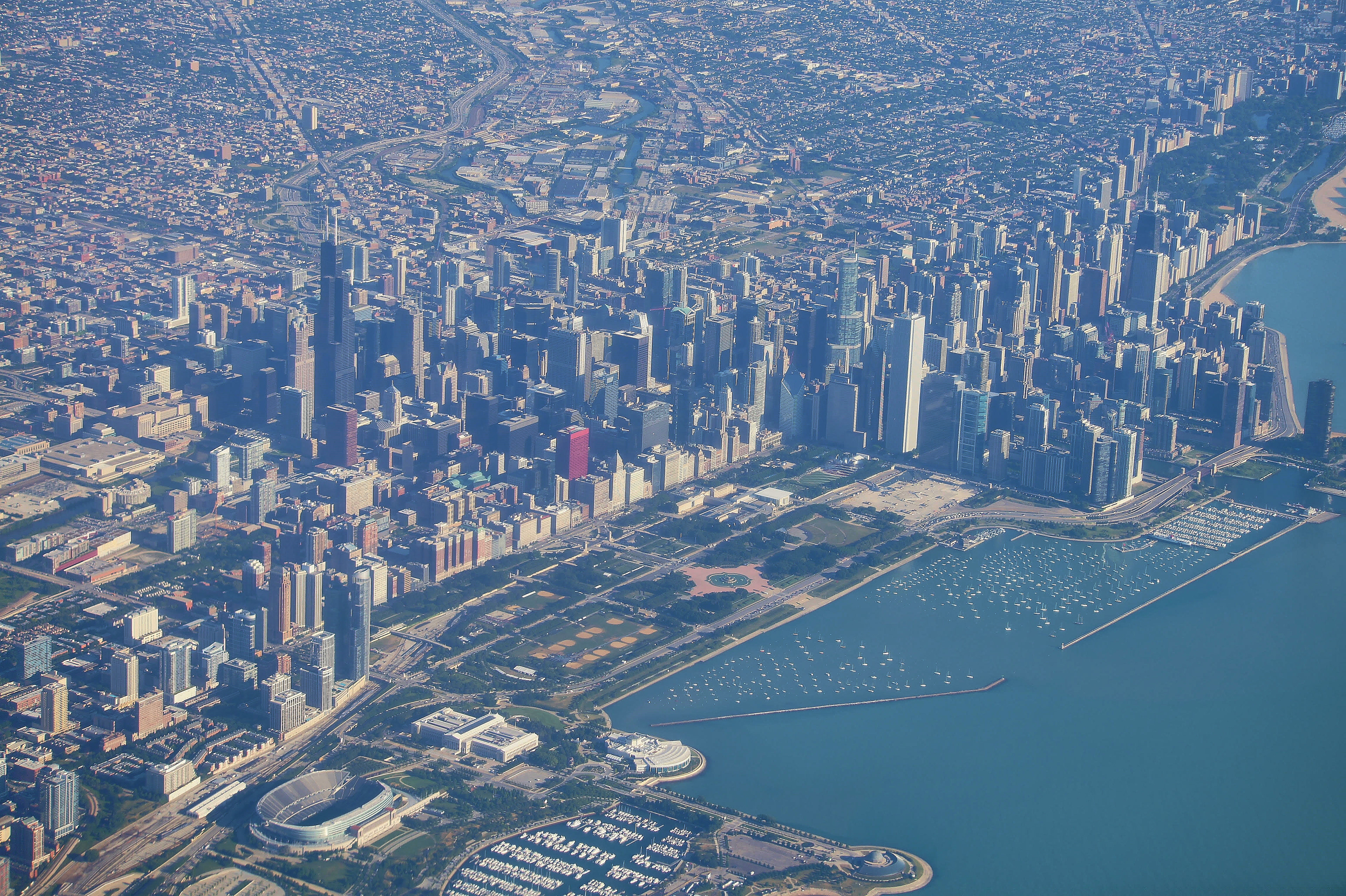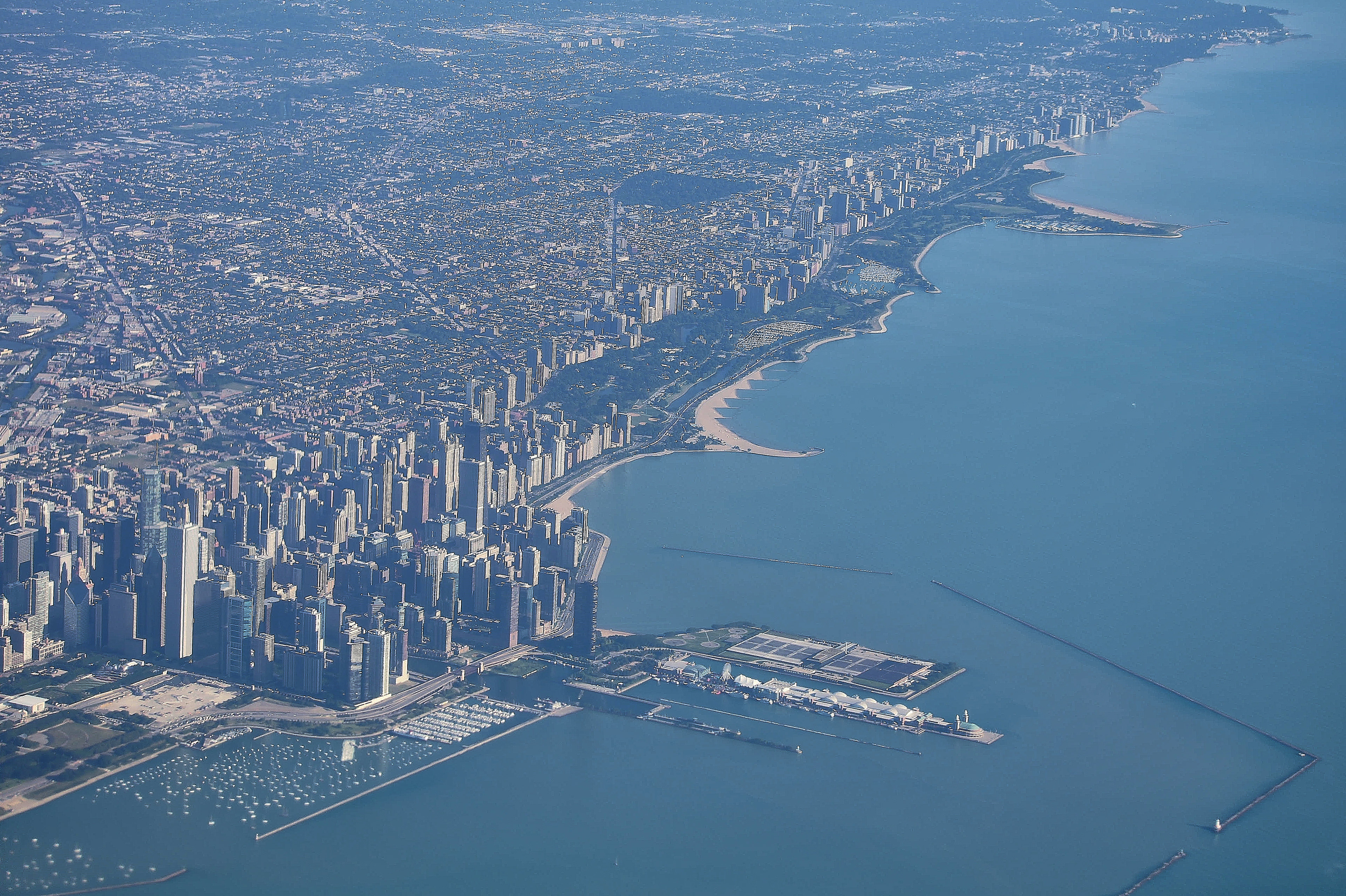 A visit to the John Hancock Observatory on a clear, blue sky day — such as the one we experienced in July 2017 — is a perfect way to absorb the beautiful natural setting in which Chicago is located. But even on a less sparkling day, you can some inspiring sights.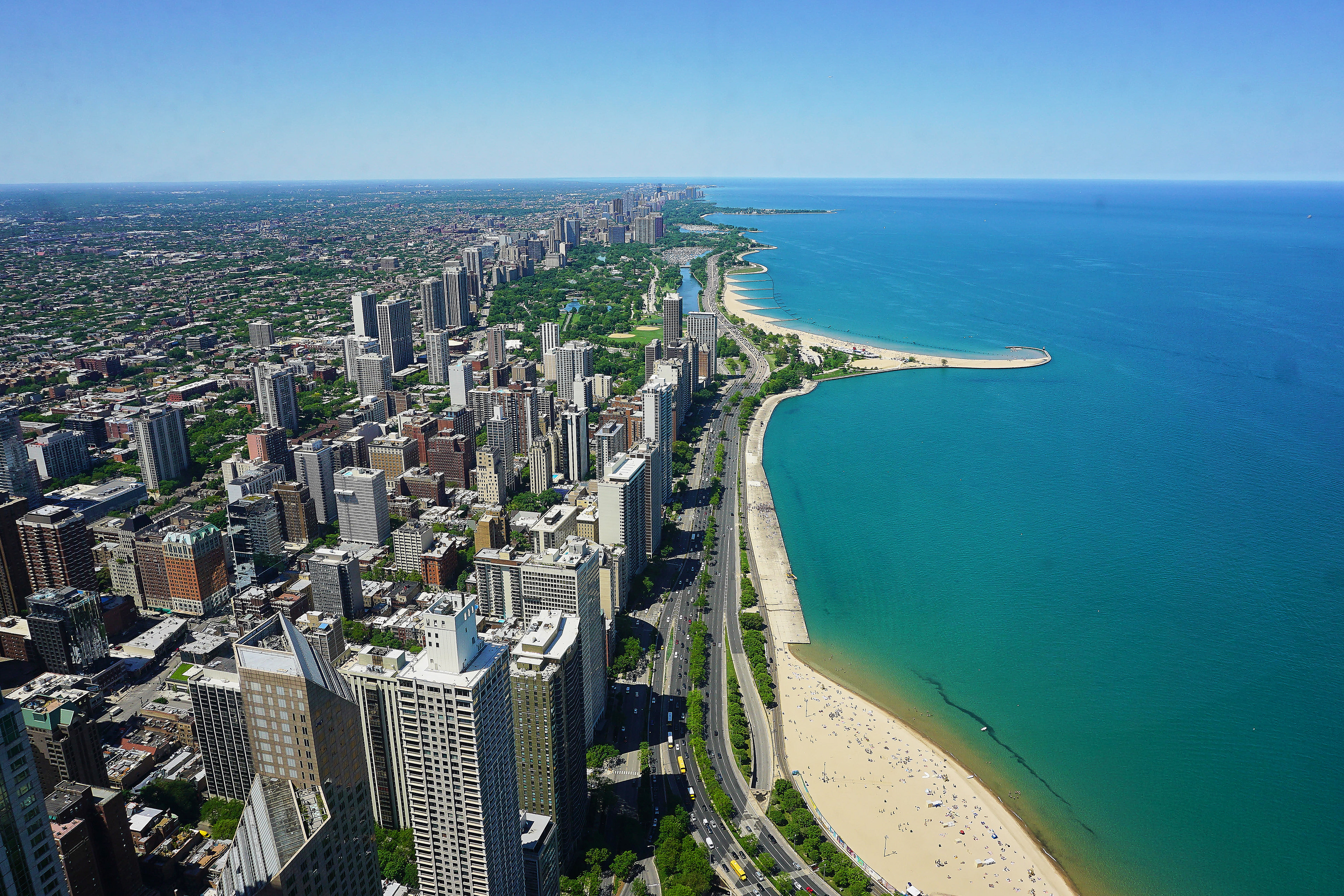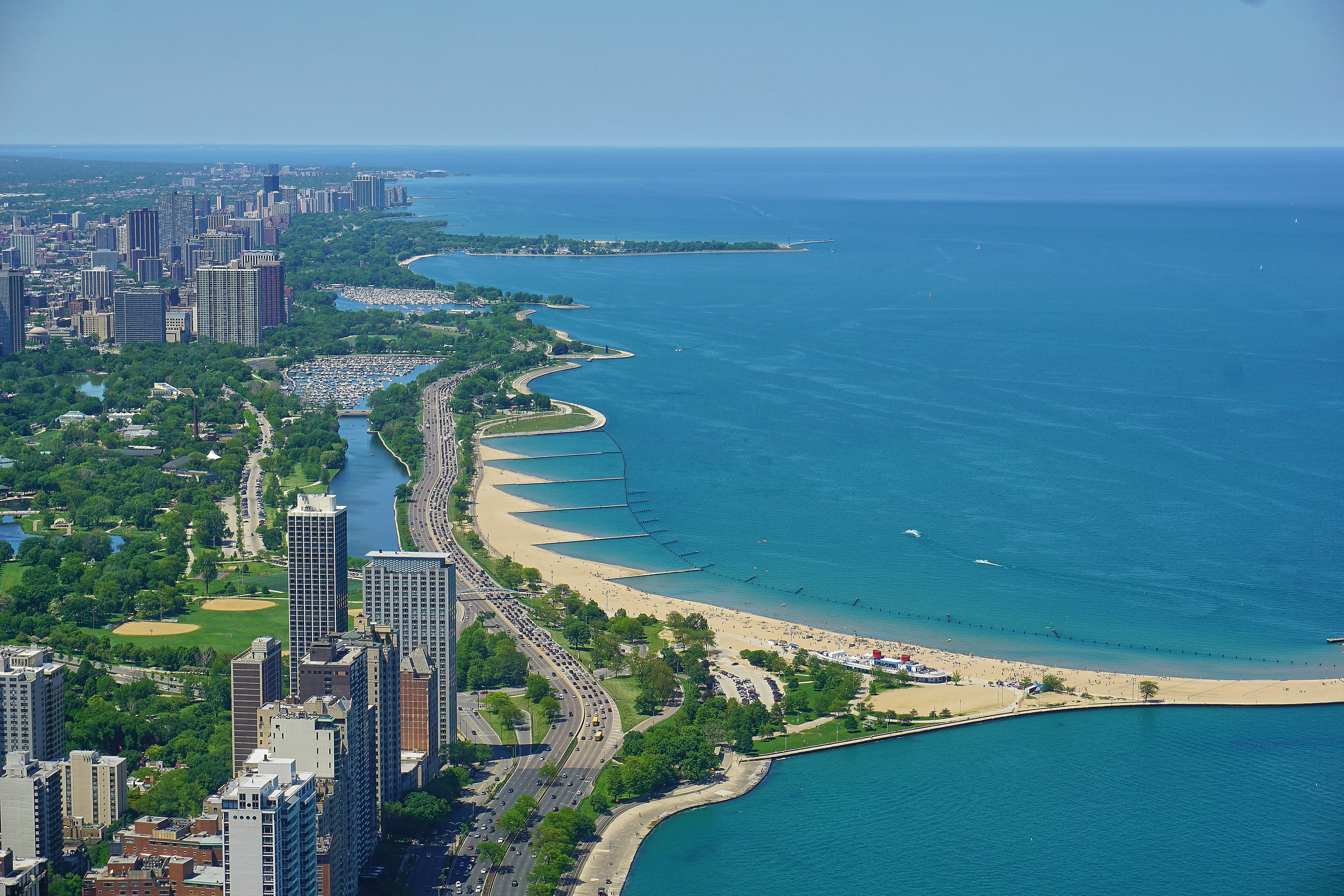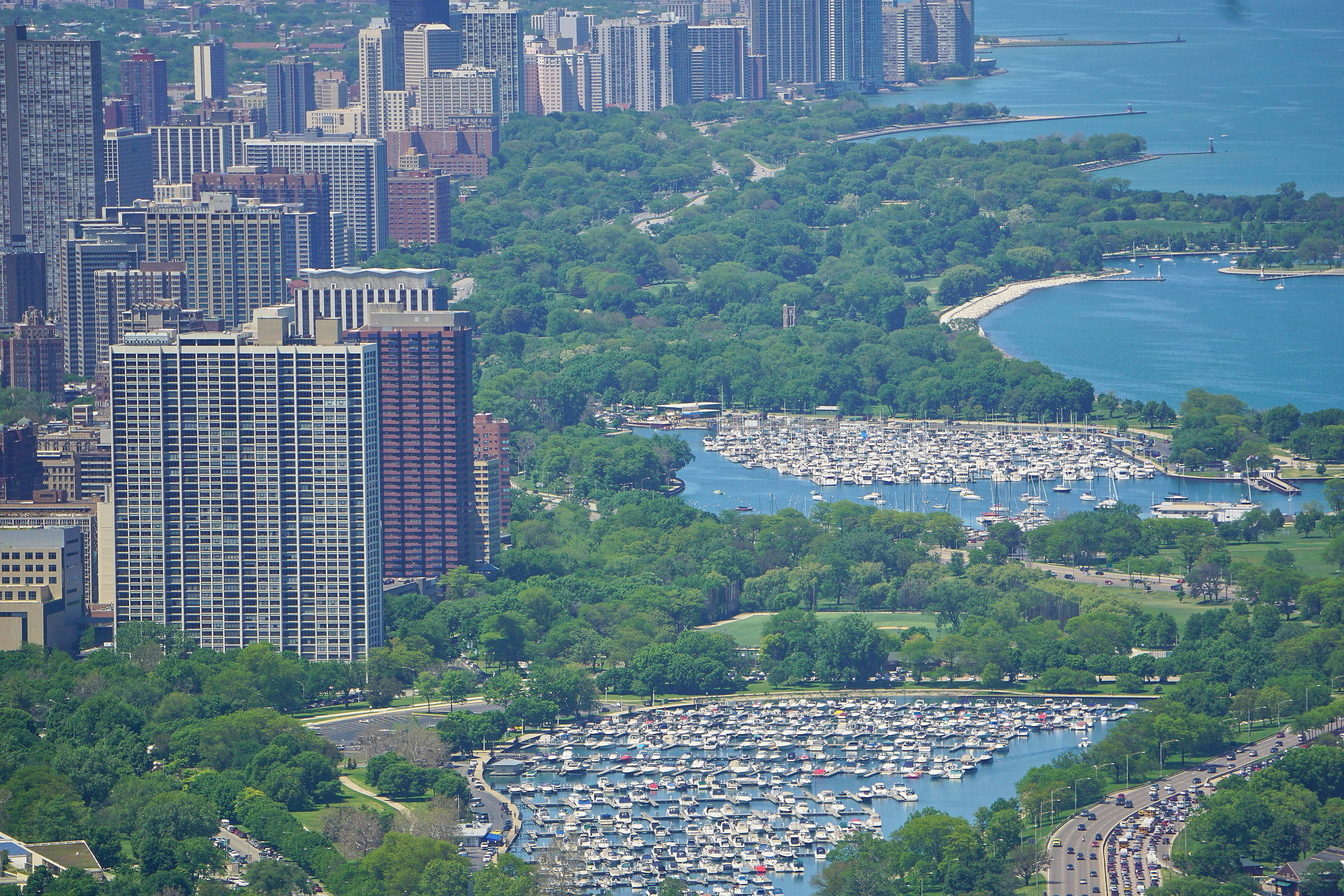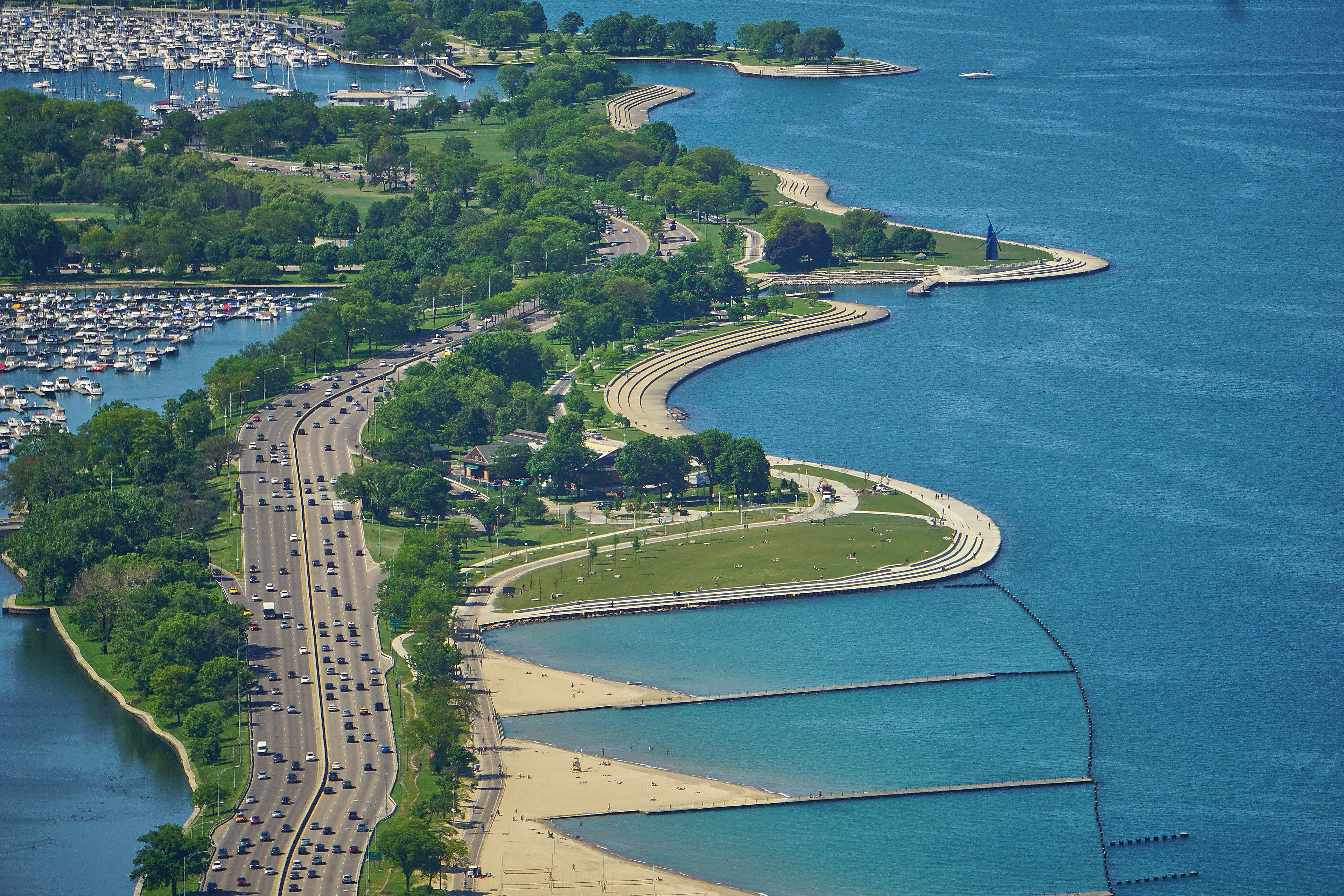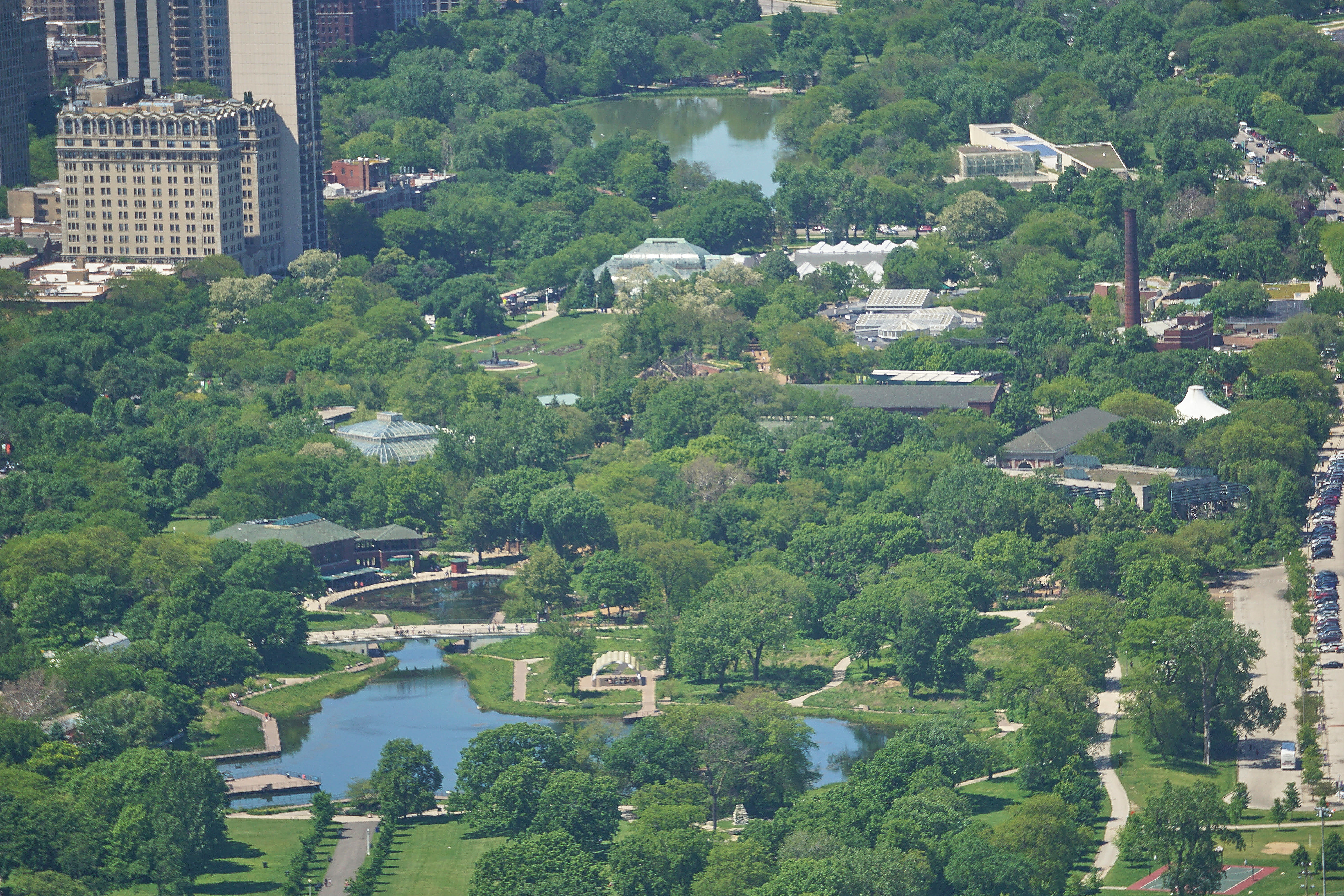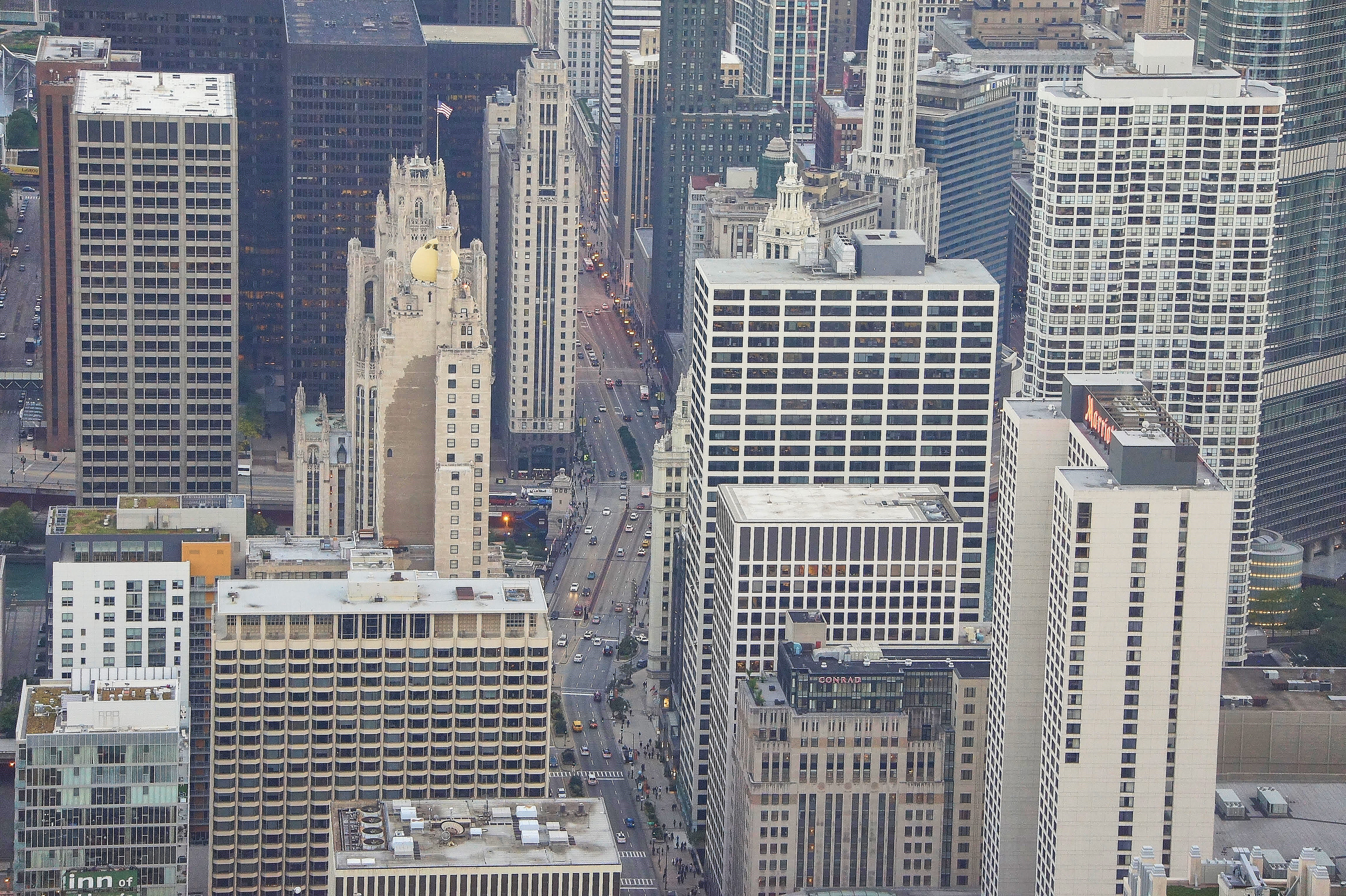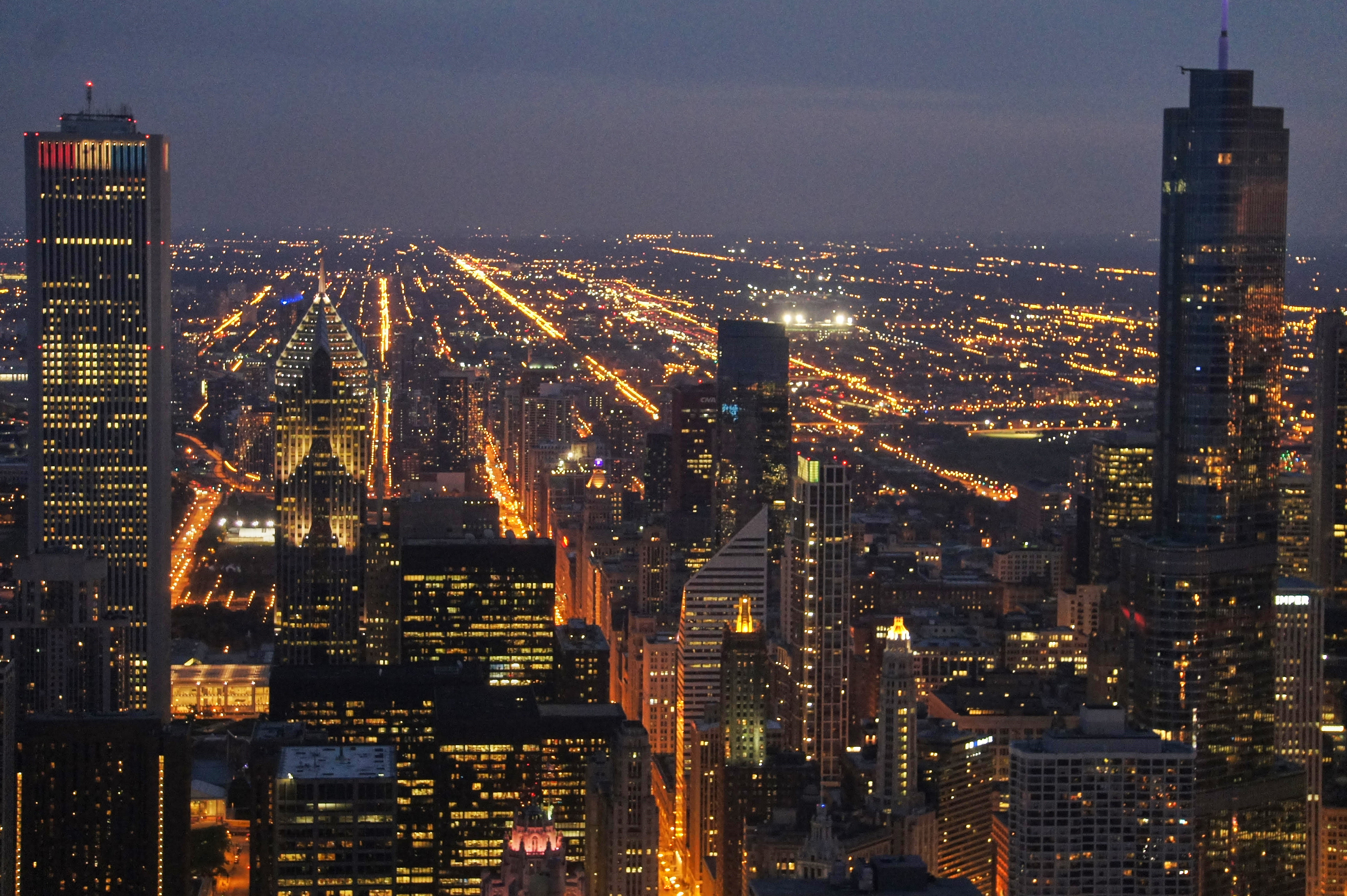 WILLIS TOWER SKYDECK, NIGHT AND DAY
Willis Tower, formerly Sears Tower, is the tallest building in Chicago, and for many years after its opening in 1974, it was the tallest building in North America. Its location near the southwestern edge of  downtown affords much broader views of the southern and western expanses than the John Hancock Observatory, as clearly seen in the first nighttime photo.